DOWNLOAD THE GTA WEDDING CONNECT APP!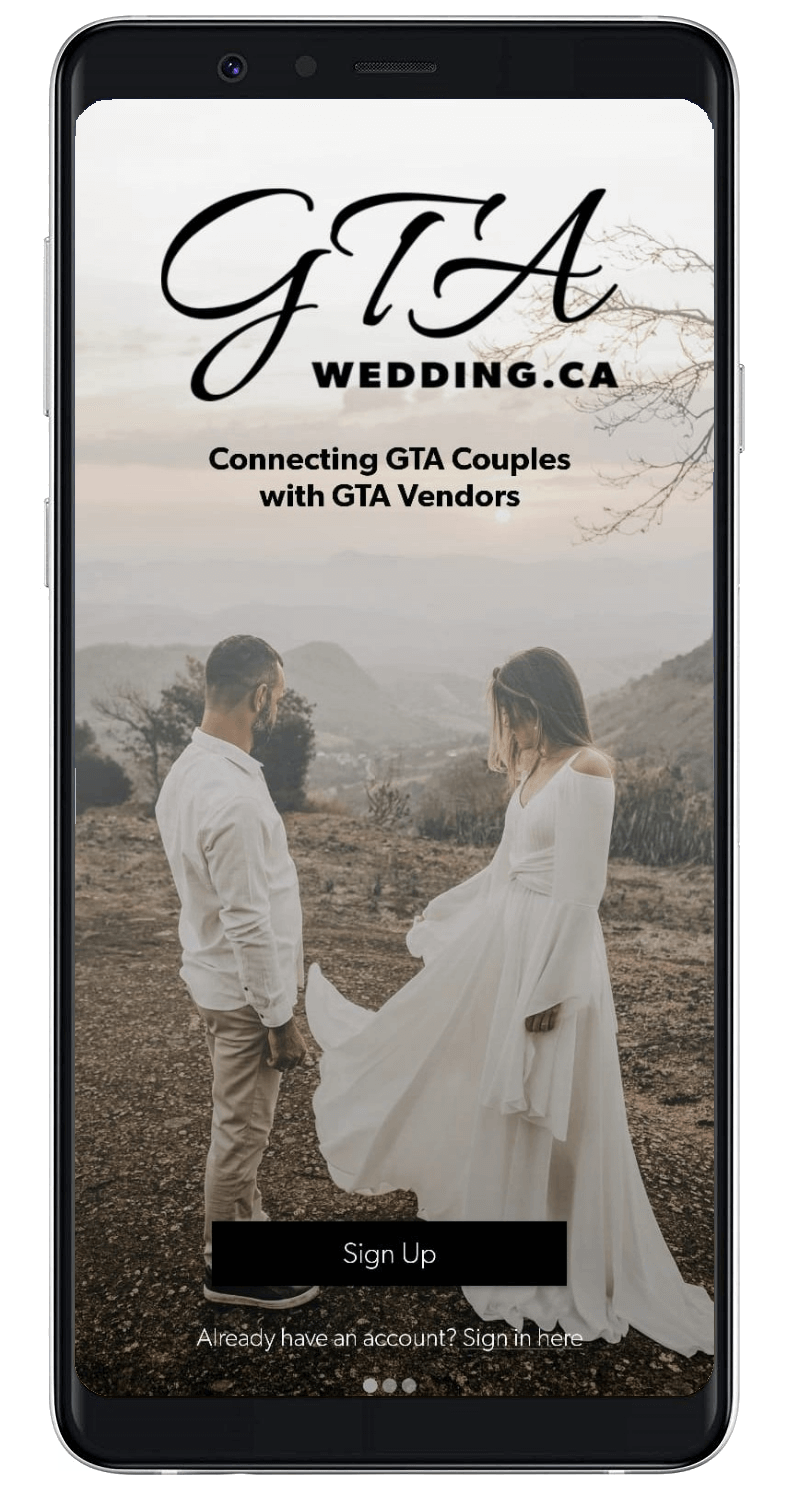 NOW AVAILABLE IN THE APP STORES!
APP FEATURES:
Always free for couples

Available on IOS and Android *

Super simple and easy to use

Budget Tool: Engaged couples can set their budget and the app does the rest! Input vendor categories with pricing and the handy budget tool will keep you on track

Wedding Day Countdown: Upload a photo and a wedding date and the app will countdown your wedding day!

Task manager: Couples can create and organize their to do list with our handy task manager!

Inspiration: Need ideas? We've got you! Our inspiration boards with thousands of ideas will assist with planning the wedding of your dreams!
Featured vendor ads are also found here!

Address book: Keep vendors and contact information organized with our in app address book!

QR Scan code: Throw away the pen and paper! Couples can now connect with wedding professionals at wedding shows and scan them directly from their phone with their QR scanner! Vendor contact info will conveniently store for them into their in app address book!
APP FEATURES FOR VENDORS:
Scroll-able vendor profiles: Vendor listings will be displayed in a self customized scroll-able vendor directory.

Vendors will receive a free 3 month download. Only $4.99 per month there after.

Engaged couples can scroll through vendor profiles and enjoy vendor discounts exclusive to the GTA Wedding Connect App!

Vendors can upload text, photo, clickable contact info including website, phone number and email. Connect directly through the app!

QR Scan code - Vendors will also receive a QR scan code that can be totally customized into their logo. Vendor Qr scan codes can be displayed directly onto booth signage. Couples can now walk by and scan the vendor code and save vendor contact information into their in app address book.